Fixed Wireless Access (FWA) has been deployed to provide broadband access for many years. FWA was mainly used by Internet Service Providers (ISPs) to provide service in rural areas.
Both licensed as well as unlicensed spectrum has been used, often in the 3.5/3.6 GHz range, awarded in many countries on a regional basis to provide WiMAX services, as well as using WiFi frequencies (2.4 GHz and 5.9 GHz).
In general, these services have generated mixed results and relatively little market share almost everywhere where deployed, up to very recently.
However, technology, the deployment of 5G networks, and regulatory developments, specifically the award of large swaths of mid-band and/or millimeter wave spectrum, have supported the introduction of enhanced wireless fixed broadband services that can effectively compete with the broadband networks of traditional telecom operators as well as cablecos, including competing with Fiber-to-the-Home or Premises (FTTH/FTTP) offerings.
A single operator being able to access a significant quantity of MHz, typically 100 MHz or more, provides the ability for both significantly enhanced speeds, in the hundreds of Mbps, as well as high monthly household usage, in the hundreds of GB per month, a full order of magnitude higher or even more than mobile usage at this point in time.
Key advantages of the new FWA offerings are speed to market and a significantly lower cost per household passed when compared to FTTH/FTTP.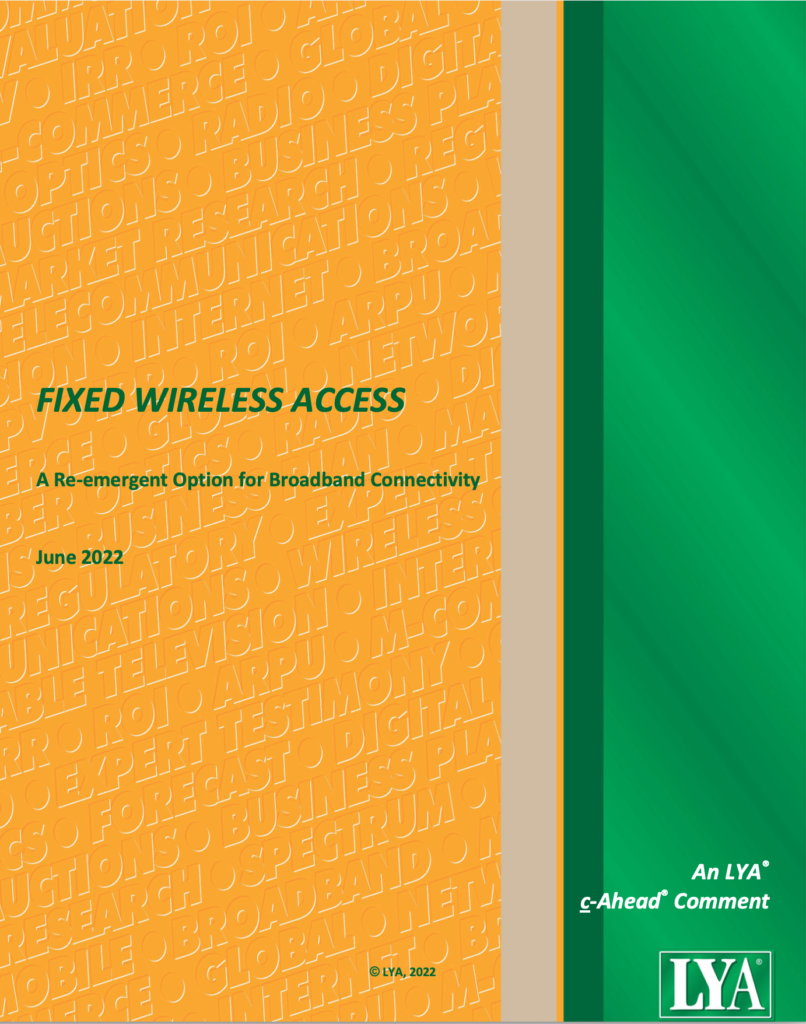 Please download a copy of our c-Ahead Comment Report on this re-emergent opportunity by filling out the form below, and to opt in to our mailing list (you can opt out any time).