Johanne Lemay of LYA participated on a panel on Broadband Data Collection at the CCA Mobile Carriers Show in Tampa held on April 12-14, 2022. It generated some lively discussion on broadband subsidies… from maps to auction formats to processes and role of the FCC relative to NTIA and the states.
Johanne's presentation – Best Practices to Award Broadband Subsidy – focused on key elements for success. This builds on our experience supporting clients in obtaining subsidies in comparative selection as well as reverse auction processes, including in the FCC's 2020 RDOF auction.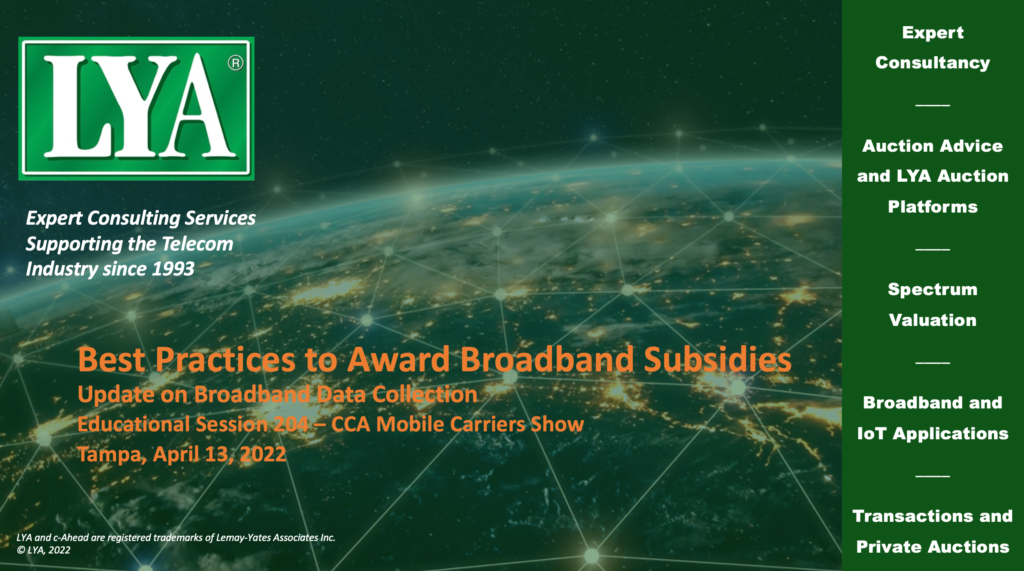 Please download a copy of our presentation from the CCA Mobile Carriers Show by filling out the form below, and to opt in to our mailing list (you can opt out any time).